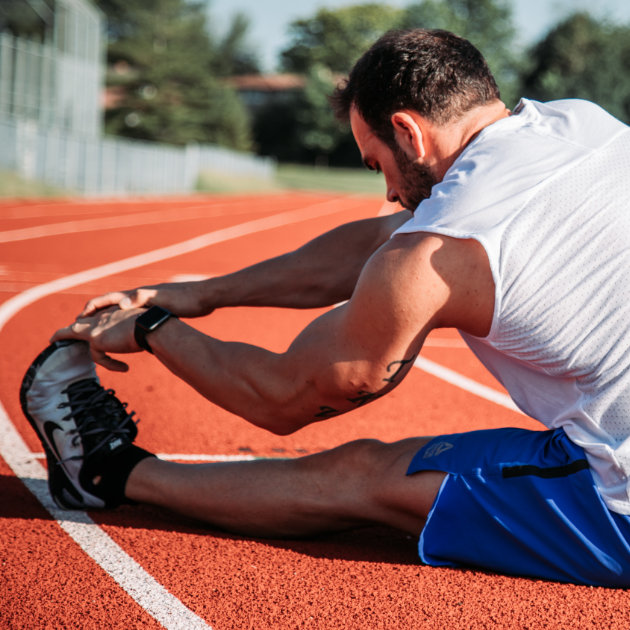 ACL Tear: What's Next?
An injury to the Anterior Cruciate Ligament (ACL) can be devastating, especially to athletes, but it doesn't mean your career is over. Improvements in technology and research have made it possible to return to sport the following year. However, this relies on many variables and changes person to person, but it is not unrealistic to see an athlete return to full strength the following season. In fact, we see it often in professional sports. What is done before and after ACL surgery, if deemed necessary, is crucial to the recovery process. Implementing "prehab" exercises and following a post-surgical protocol are important to this process. Utilizing knowledgeable physical therapists and strength & conditioning coaches is essential for a full recovery.
For those who require reconstruction of the ACL after an injury, prehab is highly recommended. Prehab is short for pre-surgical rehabilitation. To put this simply, the stronger a person can make their knee before surgery, the easier the recovery process will be. The goal of prehab is to fully prepare for surgery. This includes regaining full range of motion, eliminating swelling, and building strength to the surrounding muscles. Just because you've had an ACL tear does not mean you should stop exercising. With that being said, your strength program should not include exercises that may furthermore aggravate the area. Avoid movements like cutting, jumping, landing or change of direction. Consult with your physical therapist before beginning your program, especially if you have questions or are unsure of your exercises. Below are three prehab exercises to consider.
Heel Slides With Strap
Heel Slides are great for improving range of motion in the knee, specifically knee flexion. Having proper knee flexion is important for many functional movements, such as stairs and sitting to standing.
Quad Set With Heel Prop
Quad sets are great for improving knee extension and targeting the quadriceps. Lacking sufficient knee extension, especially before or after ACL surgery, can cause larger problems down the road. This can include a longer recovery process, development of arthritis, and problems with gait.
Stability Ball Wall Squat
Squat variations differ person to person when dealing with an ACL injury. Pain level, swelling, and lack of motion can determine ones ability to squat. Upon approval from a physical therapist (PT) or athletic trainer, stability ball wall squats are a great variation, without the entire load.
Rehabilitation
The rehabilitation process should start with your physical therapist as soon as possible. Your PT will help you restore function and regain strength in areas of weakness. Dedicating enough time and commitment into the rehabilitation process will set you up for a full recovery and get you back to your pre-injury self.
What Is Blood Flow Restriction?
Blood Flow Restriction (BFR) Therapy is an amazing tool used specifically to improve strength and increase healing times. BFR has been clinically proven to reduce atrophy and stimulate muscle cell growth with low intensity exercise. Click on the video below to learn more about BFR Therapy and the benefits it provides for ACL injuries.
What Are My Options?
Olympia Fitness & Performance and Restore Physical Therapy have partnered on a Return-To-Sport ACL Program. This is physical therapy integrated with strength & conditioning to bring you back to your field of play. Constant communication between surgeons, physical therapists, and strength coaches ensures a safe return to sport. Our specialized ACL Success Program brings experts of all fields together, all under one roof. If you have sustained an ACL injury, or know of someone who has, join the most experienced team in the region! Contact us at:
info@olympiafitnessri.com 401-467-6701
info@restoreptri.com 401-250-3060
Pat Sturdahl worked in an outpatient physical therapy setting for over seven years before joining Olympia Fitness. He enjoys working with clients to help improve their mobility, stability and strength. Pat has experience working with local high school teams where he previously ran "Speed Schools." This training focused on sport specific movements and plyometric drills.