Personal Training
If you prefer to work out on your own or with a select group of friends, consider our personal training packages. We offer personal training packages in both hour and half hour sessions and can accommodate as many people as you want to include in your private group. Whether you want the one-on-one attention or you want to work out with all of your friends we can accommodate your needs. Personal training ensures you the same coach every workout and the time slot that works best for you, as well as the extra emphasis on your specific fitness goals.
CALL 401-467-6701 NOW TO GET STARTED!
Private Personal Training
True 1-on-1 training, completely tailored to your needs, with all of the attention on you. You may have a very specific goal or set of circumstances that need to be accounted for in your training. You could just like working out with the same trainer all the time. Maybe it's because you've been injured working out before and want to make sure you're doing everything correctly. It could even be as simple as wanting the accountability that a trainer provides to be there and give it your all for every session. Whatever your reason, our personal training program gives you the most qualified trainers all to yourself, with all of their focus on you.
Semi-Private Personal Training
Do you want the attention of personal training with the benefits of a workout partner as well? Get the best of both worlds with our Semi-Private training programs! Work with one of our trainers and up to four of your friends on a personalized training program. Whether you want to do the same thing together or each have specific needs and want separate training regimens we can accommodate you. Try out this perfect marriage of personalization and group fitness!
Post Rehab Training
Semi-private personal training to take you from physical therapy back to your field of play, whether it be on a field or in an office building. When you get injured, physical therapy is a great way to bring yourself back to being functional. Let us bring you beyond functional, and back to what you used to be with our post-rehab training program.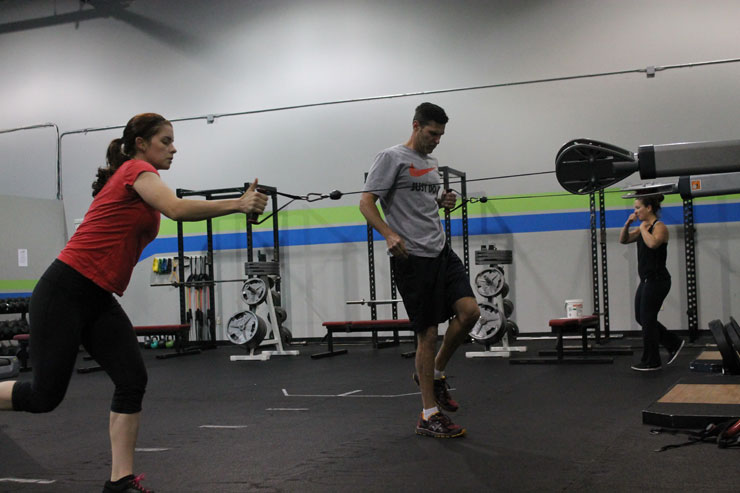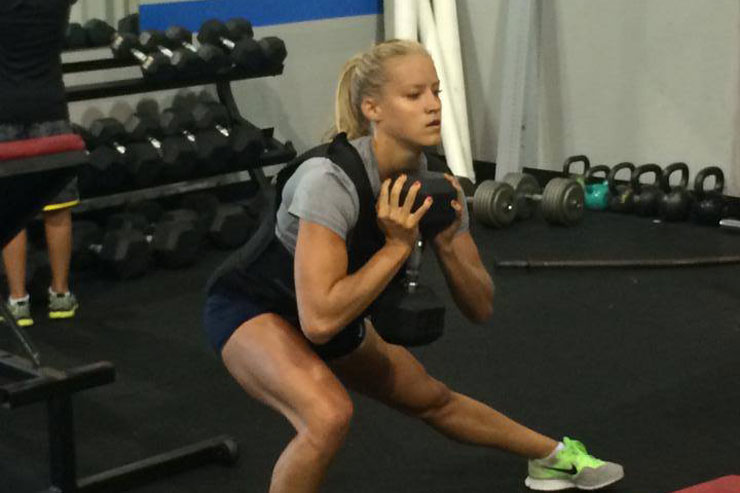 All of our personal training is billed on a monthly basis because we want you to get results, and the best way to achieve those results is consistency! Regardless of what you do for your workouts, if you're not consistent then you won't achieve your goals. This is just another part of our goals oriented system designed to help you achieve your ideal level of fitness! Call today for a free consultation and tour of our facility!