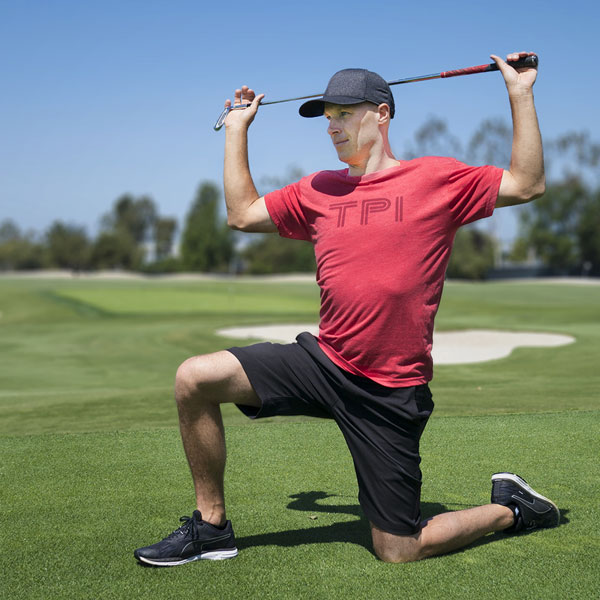 The TPI Screen: Why Every Golfer Needs One
We all know golfers who sound like a broken record when they're hacking up the course.  Every slice or hooked shot off the tee leads to a handful of excuses, convincing themselves it's the equipment's fault or some self-resolvable swing miscalculation.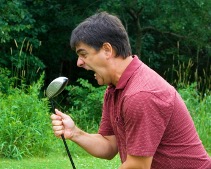 Or your annoying self-proclaimed know-it-all golf buddy (we all have one) gives you the "well this is what works for me" lecture every time you're struggling.  But neither yourself nor your friends are helping at all.  Low quality advice leads to low quality performance.  When irritated golfers have finally had enough and want to put an end to these frustrating rounds, the go-to solution in their mind is to book a lesson.  While lessons can certainly help address faulty swing mechanics, what they can't instantaneously fix are the functional problems beneath the surface.  Functional problems include but are not limited to poor mobility, instability, strength imbalances and overall weaknesses.  We all want fast results, but the reality is the longer you wait to address these issues the longer it will take to correct them.  The best thing a golfer who's serious about improving his or her game could do is to have a golf fitness professional assess how they naturally move to uncover the limitations that are holding him/her back.
What is The TPI Screen?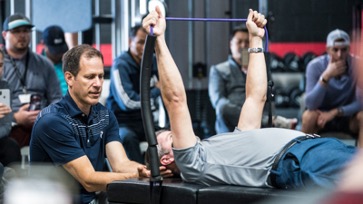 In 2003, the Titleist Performance Institute created a method for examining thousands of golfers ranging from top pro tour players to weekend warriors.  TPI was then able to prove that a properly functioning body allows somebody to swing a golf club in the most proficient way possible.  The question then became "what does a properly functioning body look like as it relates to the golf swing"?  That question served as the basis for developing the TPI screen.  Screening involves a TPI certified instructor putting a golfer through an assessment process where they test one's functional patterns of the foot, ankle, knee, hip, pelvis, thoracic spine, wrist, elbow, and shoulder.  A TPI certified fitness professional can then identify what problems may be occurring in your golf swing, and how they relate to your body.  Once the golfer is made aware of his or her problem areas, the goal then becomes getting the golfer in the gym following an individualized training program created by the person who administered the screening.  The program will consist of necessary corrective exercises that will improve their faults over time.
The TPI Philosophy
What makes TPI so effective is their philosophy that there is not just one way to swing a golf club.  TPI believes there are infinite ways to swing a golf club but there is one efficient way for every golfer to swing, based on what they can physically do.  No two bodies are the same, we all present some degree of differences in bony architecture, muscle length-tension relationships, joint laxity, lever lengths, etc.  When you combine these anatomical differences with age, activity level, and overall lifestyle variances it becomes clear that we all need to embark on our own unique journeys to find our perfect swing.
Consider for example a fifty-year-old male golfer who enjoys playing 18 holes with work buddies every weekend, but he hasn't worked out since he was in his mid 20's.  Throughout the week he spends 40+ hours sitting at his desk at work, just to sit in his car to drive home another hour, then sits down for dinner, then ends his day by watching some TV on the couch.  That lifestyle tells me that his hip flexors are extremely tight, his glutes are weak, his core is weak, and his shoulders are likely stuck in a rounded/hunched position.  All that sitting coupled with no weekly physical activity will create an abundance of problems, ultimately leading to injury if no course of action is ever taken.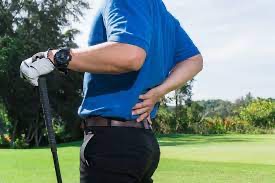 What Does the TPI Screen Consist of?
The Titleist Performance Institute adapted Gray Cook and Mike Boyle's joint-by-joint approach as their philosophy of how the human body works.  Gray Cook, a renowned physical therapist described how the human body works as an alternating pattern of stable segments connected by mobile joints and if that pattern is broken, something bad will happen.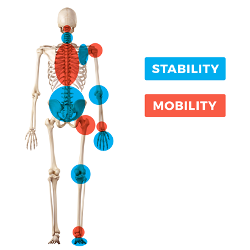 TPI used this joint-by-joint model as their reference guide for creating a screening process which is scored quantitatively based on qualitative observation.  The screen consists of 16 tests aimed at addressing all areas previously mentioned.  Upon completion of the screen, the TPI fitness professional tallies up the score and has a solid understanding of what the golfer needs to work on.
Winter is Near!
The off-season is rapidly approaching, so now would be the perfect time to schedule a TPI screen with one of our TPI certified trainers here at Olympia Fitness and Performance.  By discovering your weak links now and working on them in the winter, we guarantee that you will see significant improvements in your golf performance next season!  Here's a quick snippet of what the TPI screen looks like.
http:/https://youtu.be/CcMMpWgayMg
References 
Titleist Performance Institute, 2021. "Level 1- The Body Swing Connection." Retrieved Sep. 20, 2021. https://www.mytpi.com/
Gray Cook MSPT, OCS, CSCS, RKC. "Expanding on the Joint by Joint Approach". Retrieved Sep. 20, 2021. http://graycook.com/?p=35
Michael has been a strength coach at Olympia Fitness and Performance for three years. Michael graduated from Rhode Island College where he studied Community Health & Wellness with a concentration in Wellness & Movement studies. After graduating, Mike went on to get his CSCS (certified strength and conditioning specialist) through the NSCA. He is also a Certified Speed and Agility Coach, as well as a TPI certified coach. In his three years as a strength coach, Mike has helped clients from all walks of life improve their fitness levels. He has a strong passion for helping young athletes not just improve their athletic performance, but also helping them build confidence.