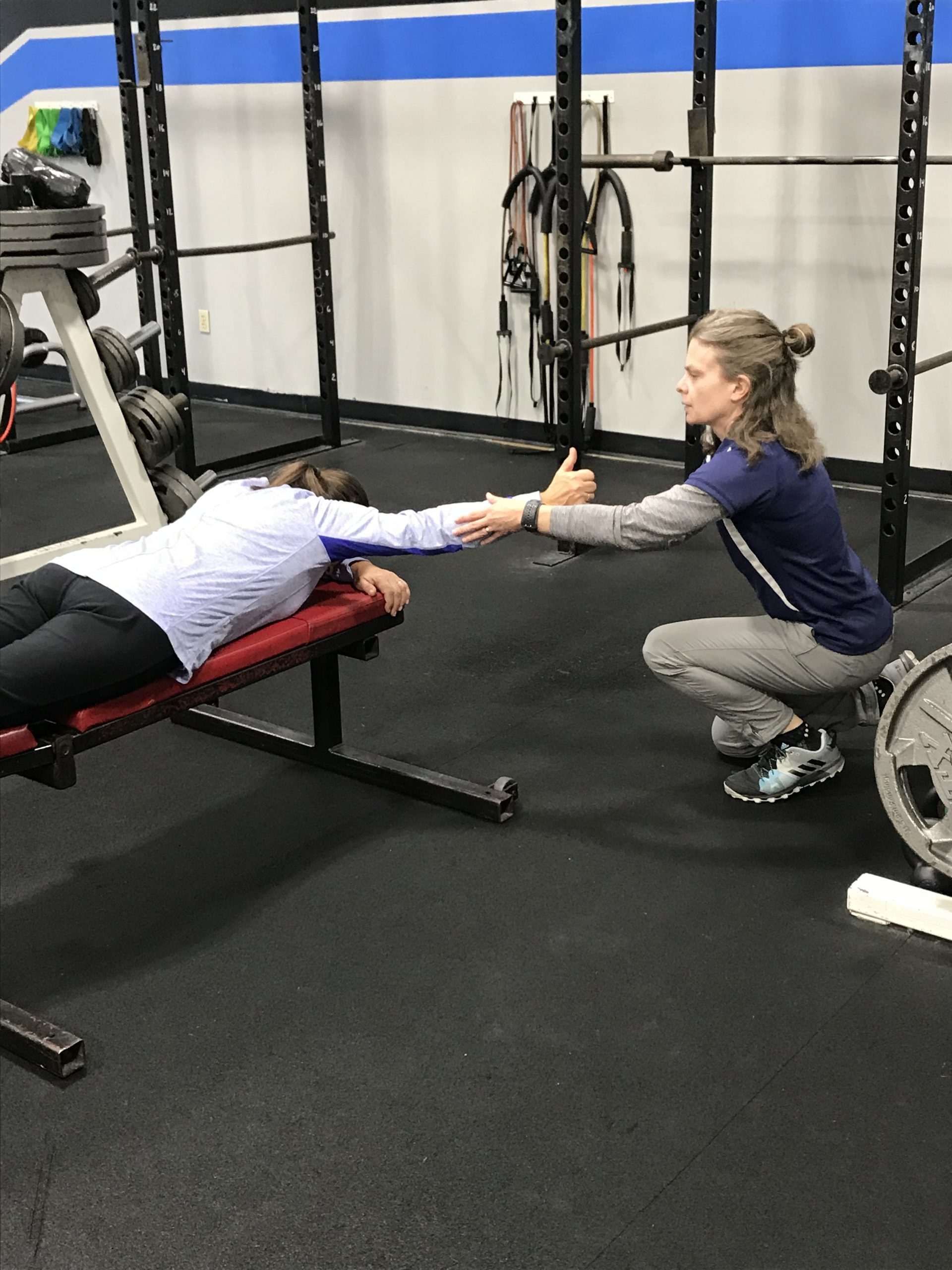 What is Physical Therapy Post-Rehab?
The Physical Therapy (PT) Post-Rehab program at Olympia Fitness + Performance is a collaboration between your strength coach, your physical therapist and you, the client. It is a focused program where you can work on taking the next step from PT to active life.
Each party has distinct yet overlapping responsibilities. The physical therapist diagnoses the source of your pain and dysfunction, and prescribes a treatment plan to bring you to the point where you are largely pain-free. At this stage, you then transfer to working with a strength coach, who will talk to you about your aspirations and activities, assess how you are moving, and develop a program to help you safely reach your strength and fitness goals. The strength coach provides guidance in every PT Post-Rehab session, and consults with your physical therapist as needed.
That leaves you, the client. What are the responsibilities of a PT Post-Rehab client? There are three, to be exact: commitment, commitment, and commitment. A coach or therapist can do many things for you, but they cannot complete your workouts in your place; you need to be the person who invests 110% in your goals. To get results, you have to make an emotional, financial, and time-based commitment to the process.
At Olympia, we work with people of all ages who have a wide variety of goals and pursuits—from returning to high school or college sports, to sailing, walking, gardening, road races, having better balance, and playing with grandchildren. There is no one type of person who is right for the PT Post-Rehab program. It is a bridge to take each and every client from "pain-free" to confident and strong.
Maura J. Zimmer, NSCA-CPT, CSCS has been a strength and conditioning coach for three years at Olympia Fitness + Performance in Cranston, RI. She specializes in helping people progress from physical therapy back to fully enjoying the activities they love.