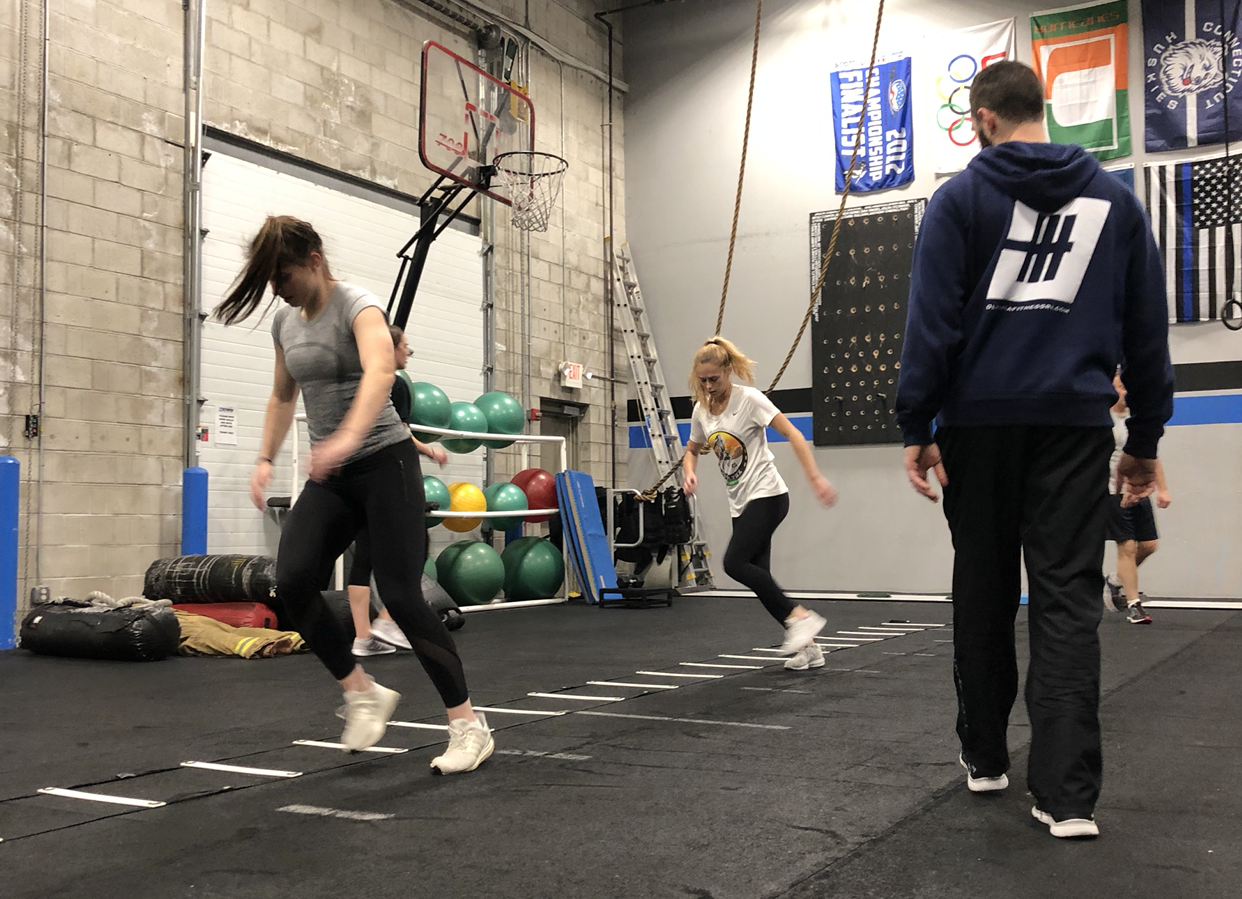 Sports Training Success Stories, The True Benefits of a Strength Coach
We live in a time where we see everyone's highlight reel on social media. We constantly see the best things that happen to everyone and the things that they want to share to build the public perception that they want to convey. All too often I feel that this is also the story that is painted about athletes that train at facilities like ours. Because we see them making commitments to college athletic programs or winning big tournaments, the perception is that training is for athletes who are elite, or are on a quest to become elite. However, in reality, and in our coaches' eyes, these people are the exception to the rule. The real success stories are the ones that don't get nearly the same level of publicity, but have an even greater impact on their lives. For the privacy of our athletes these stories won't have their real names, but the details are true and they outline why we love to train young athletes.
From peewee cut to high school captain
Our first story started with a young kid. We'll call him Fred. Fred's parents came to me because he wanted to play Peewee football, but he was too heavy to make the cut. He needed to lose at least 15 pounds. When I met Fred, I taught him about eating properly, and we started an exercise regimen. By the time sign ups came around, he had not only lost the 15 pounds, but was actually down 25 and got the chance to play in peewees. But this is not where the story ends.
Fred played his season, then had a year off before high school. In that time he continued to train with me. As I got to know Fred I realized he wasn't just battling his weight, he was also battling the feeling that comes with your younger brother being a standout athlete, while not having a true sport to call your own. For a kid that was having trouble jumping rope, this was certainly a frustrating combination. What he did have going for himself though, was that he was an incredibly hard worker and was motivated to improve.
Fred worked with me all through high school and had quite a career. He was never All-State, and didn't go on to play in college, but by the time he reached his senior year he was named one of the Captains on his football team. At the time I was early into my career and didn't see the profound impact that this had on his life until his father told me years later. One day he said to me "I truly believe that what you did with him completely changed the course of his life. If he hadn't started with you he may have never had some of the great memories and lessons that football brought him." I'll never forget the feeling of having a parent say something like this to me, and this was what opened my eyes to just how much a strength coach can influence a young athlete's life.
The student becomes the master
Tom was another football player, but was on a different level than most. He was the kind of kid who was already good at everything and was a starter in four different sports. When he started training with us, we told Tom and his mother about how one of the things that we want our athletes to get from their training with us is the education of how to train properly. We never knew how seriously Tom would take that saying, but we also didn't know just how bright he was either.
Tom seemed like an athlete who was destined to play sports in college, but his high school career was marred with a couple of concussions, and he had greater academic aspirations. Tom trained with us all through his high school career, and then decided to go to a big Division 1 school down south and become an engineering student. While he considered playing some club sports at his school, he never followed through with it and focused on his studies and getting internships from the get go.
After his junior year he came back home to visit and told me about the club that he had started; it was a barbell club! Tom had joined up with a group of friends and created a barbell club for people who wanted to learn how to lift properly, and to no one's surprise he was the president. We often tell clients about the fact that one of the benefits of our program is that teenagers learn how to lift properly, so when they get out of high school they already understand how to work out safely. Tom clearly took this to heart and has continued passing his accrued knowledge on to his peers.
Overcoming injury and indecision
Lauren was a soccer standout with Division 1 aspirations, but like many other young women in the sport she was battling knee injuries. She missed her entire junior year, which is theprime recruiting year, because she needed to have surgery and the road back was taking longer than expected. She wanted to play again as a senior, but she wasn't able to shake the pain and discomfort that she felt when she pushed her activity level. When she came to our facility she had already started to work out again, but her trainer was afraid to push her when she was uncomfortable.
When we began our training, we spoke with her physical therapist first as we would with any injured athlete. Next, we had her come in for an assessment just to see where she was in terms of strengths and weaknesses. It was a great session, one in which we were able to point out to her where she lacked strength and how that affected the way her leg felt. Training brought on a level of discomfort for Lauren. She often still felt unstable on her knee, and lacked confidence in it as she watched it shake when she challenged it. The fear of reinjury when pain returned often brought her to tears and she needed reassurance from both us and her physical therapist that she was doing the right thing.
The following year Lauren was both strong enough and confident enough to play. She had a great senior season, made All-State, and her team made the playoffs. The next phase was the battle of whether or not she wanted to play in college. As she had missed her junior year, she had missed out on the big recruiting year for most colleges, so she was fighting an uphill battle trying to win a spot.
Over the course of her senior year, we had many discussions about how much she really wanted to play in college, whether or not she was willing to try to walk on somewhere, or if she should just play club soccer from there on out. This decision was something that weighed on Lauren, but in the end, she felt it was best to play club soccer and revisit the decision to walk on as a sophomore. Helping her work her way through this decision was very rewarding, because we saw one of our athletes identify the pressure she was putting on herself, and make the decision that made her happy.
These are just a few of the stories that we see all kinds of on a daily basis. All of these young adults still come back to see us when they come home, and like so many others we maintain a relationship with them for years after we stop training them as athletes. Helping them through tough decisions, building their confidence, educating them, and helping them to improve themselves in every aspect of life is really what coaching is all about. Our measure of success isn't in how many Division 1 or professional athletes we train, but in how many lives we're able to improve by even the smallest amount. That is the true benefit of working with a strength coach.
Steve Zarriello is a Certified Strength and Conditoning Specialist, and the owner of Olympia Fitness and Performance, located in Cranston, RI. He has been training clients of all different ages, abilities and backgrounds to help them reach their specific goals for almost 15 years. His primary focus is on working with golfers to help improve their ability to play the game and keep them pain free.