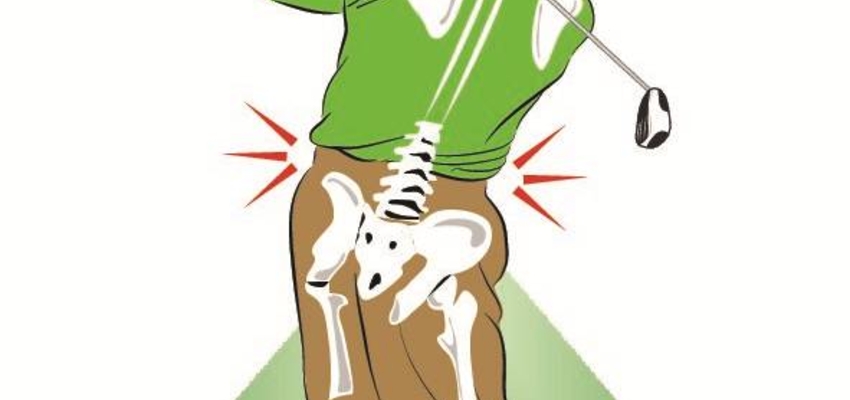 Back Pain and Golf: The Fix is Simpler Than You Think
Back Pain and Golf: The Fix is Simpler Than You Think

I'm sure you've heard one of your friends talk about it, or experienced it yourself, or maybe you've even both discussed it together. Back pain is so common that it's estimated 85% of Americans will suffer from it at some point in their life. As we get out to the range and on to the course more often, many people will start to experience that aching back creeping in again. The fortunate thing about back pain is that it's very preventable and treatable with the right approach, but the cure requires effort and dedication (oddly enough the same principles that will help you improve your golf game). The two most important factors in preventing back pain are weight management and core strength. Weight management is simple, start eating less and making healthier choices and you're bound to see a decrease in your body weight. What about core strength though?
Well if you've already had a back injury you've likely done some physical therapy, and chances are that your physical therapist has given you some core strength exercises like planks. Those same types of exercises can be used to prevent the pain from occurring in the first place. In fact, one of the biggest determining factors in whether or not someone will suffer from back pain is their level of core muscle endurance. Your back is capable of moving in many different directions; it flexes forward, extends backward, side bends, rotates, and can also stay rigid. Because of this versatility, your back should be trained to be strong in all of these planes of movement. Take that approach to creating a well-rounded core and you'll be on your way to a season free of back pain!
Steve Zarriello B.S., CSCS, TPI Certified, is the Owner of Olympia Fitness and Performance in Cranston, R.I. He has been a strength and conditioning coach for 10 years and has trained athletes of all sports and levels, but his passion is training golfers to keep them injury free and help them improve their game.

Click the link to read this article and many more on Southern New England Golfer!