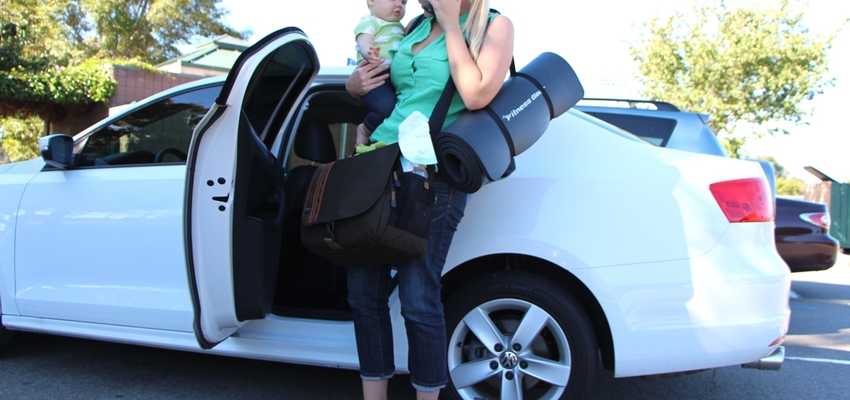 3 Reasons You Need to Work Out When Life Gets Hectic
"People sacrifice their health to build wealth, then they spend all of their wealth trying to get their health back". Those are the wise words of one of my longest standing clients. He makes a good point in that as we get older something inevitably changes in our lives, they get busier and we cut things out to make time for work. Do you remember what it was like to be bored? I can honestly say that there are times where I miss the abundant amount of down time that I had when I was in college and early in my career. I thought that I was incredibly busy because I worked multiple jobs and went to school, but in reality, I didn't realize how much free time I still had. Now I look at friends and clients who have children, own multiple businesses, multiple properties, and volunteer their time to charitable causes, and I can't fathom how they get everything that they need to done on a daily basis. With all of those commitments though, they still find time to make it in for a few workouts each week. When life gets busy something has to give, and unfortunately for many, it's their health that they let go. Here are a few reasons that it's not worth it to let your workout routine get the short end of the stick when life starts to get hectic.
1) Momentum. Newton's first law of motion states that an object in motion remains in motion, and a body on the couch stays on the couch… or something like that. Momentum when it comes to fitness may be tough to gain but it's also just as tough to stop. It's always hard to start working out when you haven't been doing it, but once you get into a groove it's addictive and many find it hard to take days off, especially for an extended period of time (This could be related to #3). When you let your fitness go for more than a week then it's easy to let it become a month, then 6 months, then before you know it you've stopped working out for years and are trying to find a way to get back into shape, but by then you're facing a greater uphill battle than you ever have before. Just like anything else, creating a habit of something makes you more consistent, and consistency breeds results. Even if you can't work out as often as you'd like, try to get a few days in each week to maintain your momentum.
2) The results that you can't see. That sounds ridiculous right? You can see real results, can't you? The phrase "Abs are made in the kitchen" couldn't be more true. No matter how much you work out, if you haven't fine-tuned your diet then chances are that you won't be seeing your abs any time soon, that is unless you have great genetics. But aesthetics aren't the only benefits that exercise provides you. Inactivity is directly related to trends in obesity, hypertension and diabetes. While you may not see your abs without a strict diet, being active on a daily basis will at least keep weight manageable and decrease your risk of developing hypertension or diabetes in the long term. It will help keep you out of the doctor's office, can lower insurance premiums, and will prevent you from carrying around one of those daily pill organizers that looks like a rubix cube.
3) The power of positivity. Exercise has been linked to all kinds of mental health benefits. From relief of depression and anxiety, to improved mood and altering of Type A behavior. The easiest thing to point to is that when you exercise you just feel good about it. You get a sense of accomplishment when you're finished with a good workout, and many people feel a boost in their self-confidence when they're working out consistently. We see it all the time as fitness professionals, when someone starts to work out they start to feel better about themselves and about their body image. Their exercise routine becomes an escape from reality and the stressors of life, and the gym turns into their "happy place". Isn't maintaining your sanity and happiness the ultimate reason to keep up with your exercise regimen when life gets hectic?
Steve Zarriello B.S., CSCS, TPI Certified, is the Owner of Olympia Fitness and Performance in Cranston, R.I. He has been a strength and conditioning coach for 10 years and has trained athletes of all sports and levels, but his passion is training golfers to keep them injury free and help them improve their game.
E Sonogwi, J-C N Mbanya, NC Unwin, AP Kengne, L Fezeu, EM Minkoulou, TJ Aspray, KGMM Alberti. (21 June 2002). Physical activity and it's relationship with obesity, hypertension and diabetes in urban and rural Cameroon. https://www.nature.com/articles/0802008.
Taylor, C. B., Sallis, J. F., & Needle, R. (1985). The relation of physical activity and exercise to mental health. Public Health Reports, 100(2), 195–202.